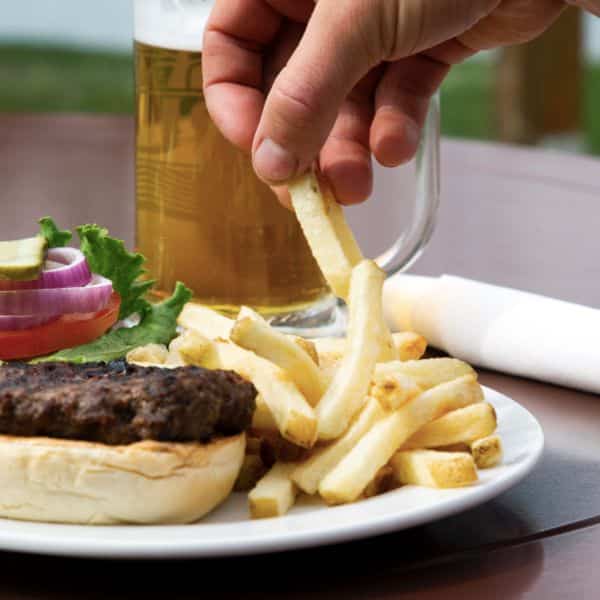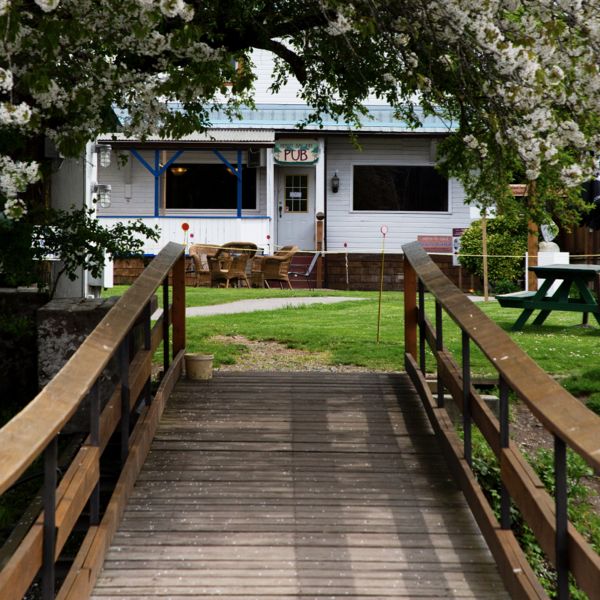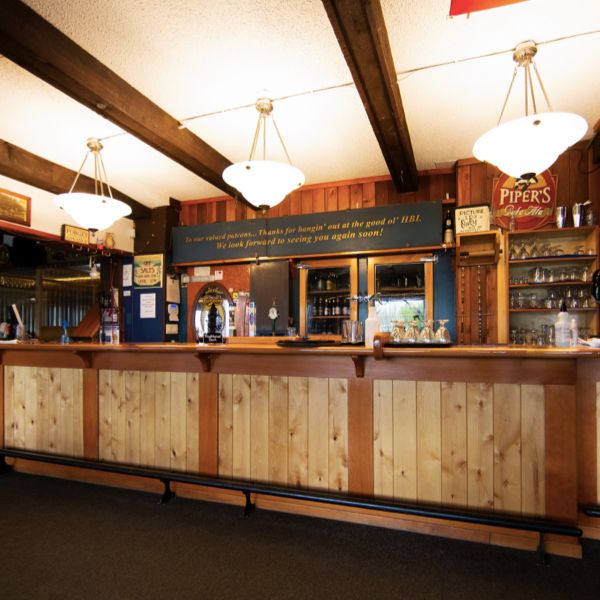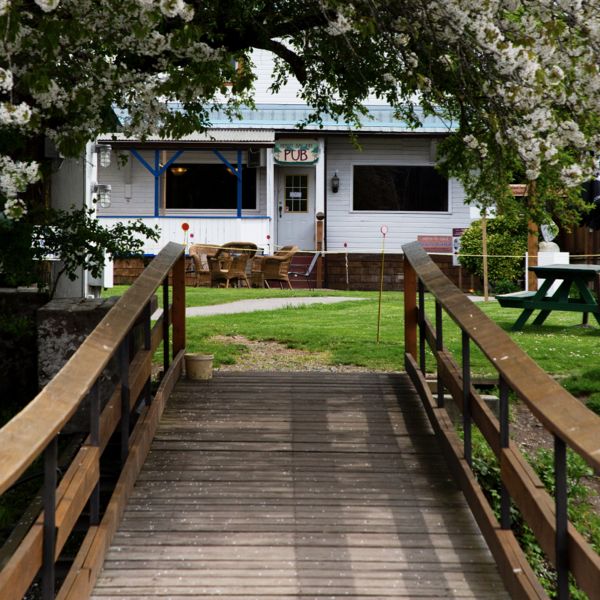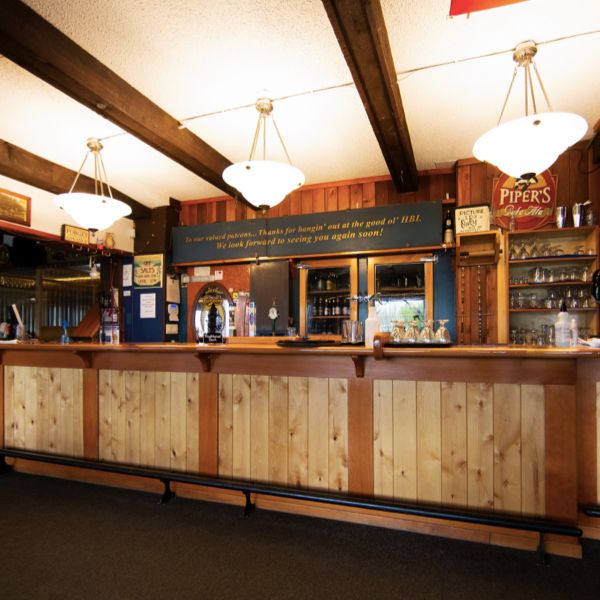 Tasty food, good times and a spectacular view!
Yes, that's what you find when you walk up the steps into the HBI Pub. Adding to the marine view from the covered deck, you'll also find locals enjoying the great beer on tap, seasonal sports events on the screens in the corner, friendly staff, a pool table & darts (once we're permitted, of course).
In non-pandemic times the HBI Pub presents live music on the weekends, with music for dancing Friday evenings. If you just have a hankering to phone the pub, the direct number to the pub is 250.285.3539.
There are superb salads, wicked juicy burgers, great appeys, and scrumptious seafood all starring on our menu. We invite you in to check it out!
Pub Fare…
Herons serves this tasty Pub menu for lunch; in the Pub it is available for lunch and dinner. Yes, our menu offers vegetarian and gluten free options!
Menu
available in the HBI Pub & Herons
Hours
MAY HOURS
HBI PUB (& take-out)
Open 1pm - close (cooking till 8) EVERY DAY
call 250-285-3539 to order food-to-go
Herons Dining
open 1pm - 7pm daily
serving BREAKFAST Saturdays & Sundays 10am - noon
Front Desk & Sidelines Gifts
Sunday thru Thursday 10am - 4pm
Friday & Saturday 10am - 5pm
Fuel Dock
Sunday thru Thursday 11am - 3pm
Friday & Saturday 11am - 4pm
Look at this page for a round-up of our Covid-19 health measures.
Thanks for stopping by, we hope to serve you soon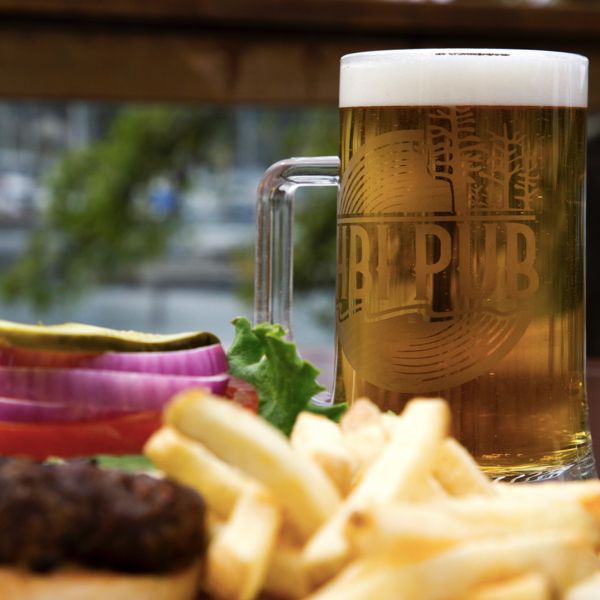 Our guests find us perfect...
For family vacations & reunions, camping trips, adventure holidays and weekend resort getaways.
We're pretty fun on Facebook,
Now is the best time to start planning your visit to Quadra Island and making your reservations here at the Heriot Bay Inn. The cozy Inn with its ten rooms and three self-contained cabins are charming and are best reserved soon to guarantee your island vacation.