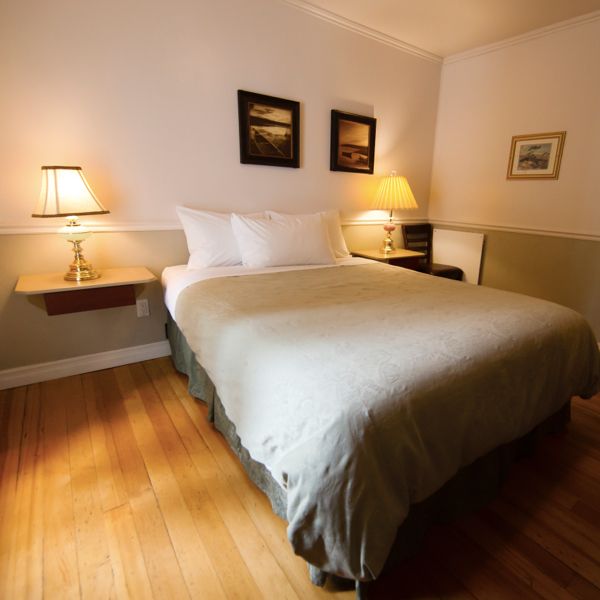 The Heriot Bay Inn houses ten rooms. These rooms are European style: cozy, clean, and small, offering the comforts you need for your island vacation. Our hotel is 100+ years old: all the rooms have their own bathrooms, some with tubs. It's important to know that six of the Inn's rooms are above the Pub: band music and happy pub sounds may be loud. Free limited wifi is available.
We offer two room types: verandah rooms each have an exterior door opening on to shared patios. View & standard rooms have access to a shared patio via a hallway door.
The Heriot Bay Inn has great views; Quadra's shores host a wonderful diversity of birds and marine life some which might be viewed from the decks and windows of the Inn.
To minimize contact, housekeeping staff do not enter your accommodation during your stay.
Give us a call toll free 1-888-605-4545 to book your holiday to Quadra Island, Canada! (Or use the handy booking option on the upper right hand of this page).
The Heriot Bay Inn is situated on the shoreline of Heriot Bay on Quadra Island. Quadra Island truly has the best of both worlds with all the charm and beauty of the northern Gulf Islands but without the travel difficulties often presented by an island location.
Quadra Island is just a 10-minute ferry ride from the bustling seaside town of Campbell River on the north-central coast of Vancouver Island, British Columbia.
Rent the Whole Hotel: only $1,000/night! The Inn is available for private accommodation rentals November through April. This great deal includes 10 rooms in the Inn, three cabins, and the two-bedroom suite. More info and restrictions here.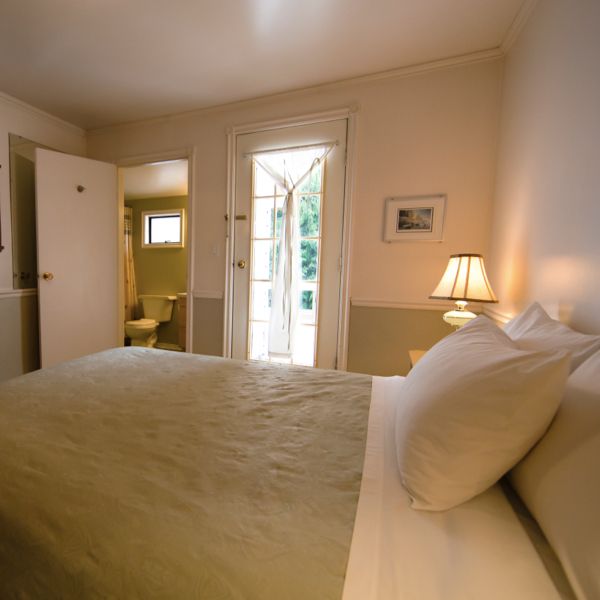 Two night minimum for all stays beginning June 15
Summer
June through Sept.
Summer
June through Sept.
Payment for full amount of stay due when reservaton is booked
No deposit, credit card guanrantee only
No deposit, credit card guarantee only
Rates are based on double occupancy. Each additional guest – $10 per night.
7 days prior to your arrival:
More than 72 hrs in advance:
Less than 72 hrs in advance:
Summer
June through Sept.
The Heriot Bay Inn is pet-friendly
We allow well-behaved, quiet pets. There is a $15/day pet fee.
Our guests find us perfect...
For family vacations & reunions, camping trips, adventure holidays and weekend resort getaways.
We're pretty fun on Facebook,
Now is the best time to start planning your visit to Quadra Island and making your reservations here at the Heriot Bay Inn. The cozy Inn with its ten rooms and three self-contained cabins are charming and are best reserved soon to guarantee your island vacation.