Brodie Dawson & Friends in concert in Herons
Brodie Dawson has been named 'Vocalist of the Year' at the Vancouver Island Music Awards as well as nominated for 'Best Live Act' two years consecutively. She's a force to be reckoned with!
Brodie Dawson performs original 'soulful bluesy folk' tunes; her music has a little gospel-pop flavour and a definite twang of old-school country. You may recall Brodie from her previous female trio She Could Be Trouble, nominated for 'Group of the Year' at both the Vancouver Island Music Fest as well as BC Country Music Association.

Brodie is an authentic musical soul and resident of the Comox Valley who's been making beautiful music for a couple of decades. She's recently released the single Skip a Beat from her upcoming third album, which was recorded in Nashville pre-pandemic and is just now beginning its journey into the world. We're super stoked for the whole album: the single is soulful and we love it. Brodie filmed and edited a music video for Skip a Beat, you might enjoy it, we did!
A two course dinner and concert with Brodie Dawson & Friends is happening on Quadra Island in Herons Saturday November 20.
Want to give Brodie Dawson a listen? Check out Brodie Dawson's popular songs on Spotify.
With limited capacity of 50 guests, this Brodie Dawson & Friends dinner concert will be a wonderful, intimate evening.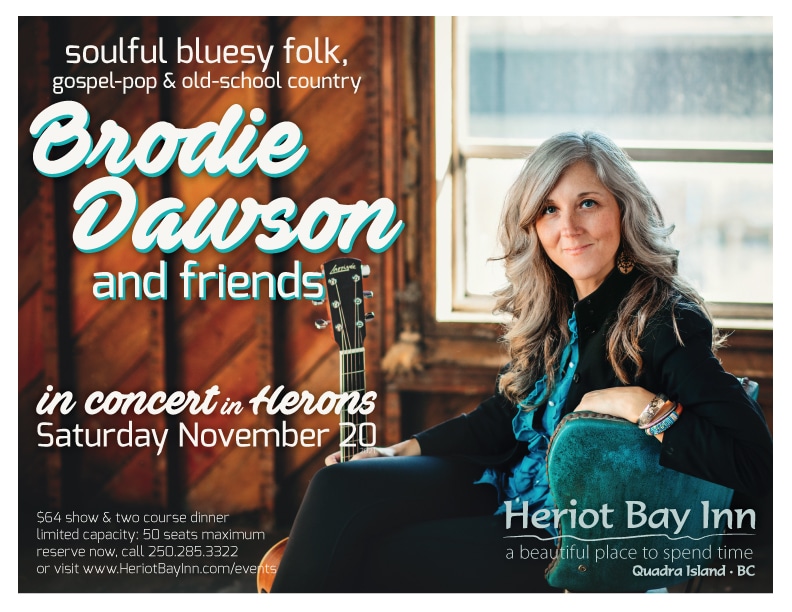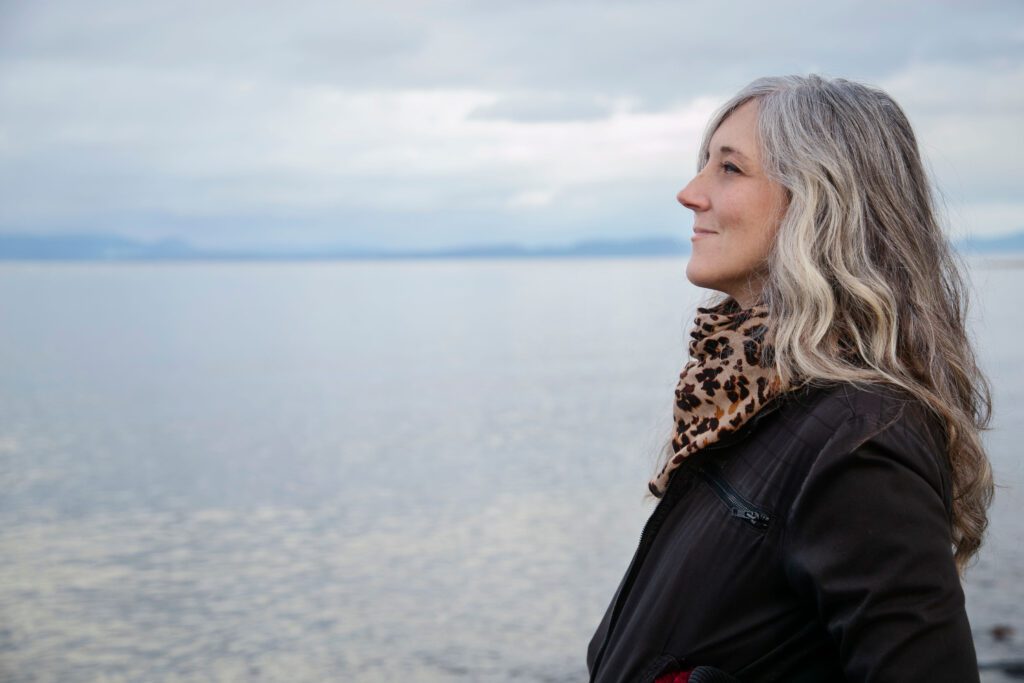 Online bookings are closed 24hrs prior to event. If you're seeking a ticket within 24hrs prior, there may still be availability, please call 250.285.3322 (toll free 1.888.605.4545) to inquire.
Hourly Schedule
Timeline
6:00

-

Doors Open
6:30

-

Dinner Served
7:30

-

Music Begins
Sold out!