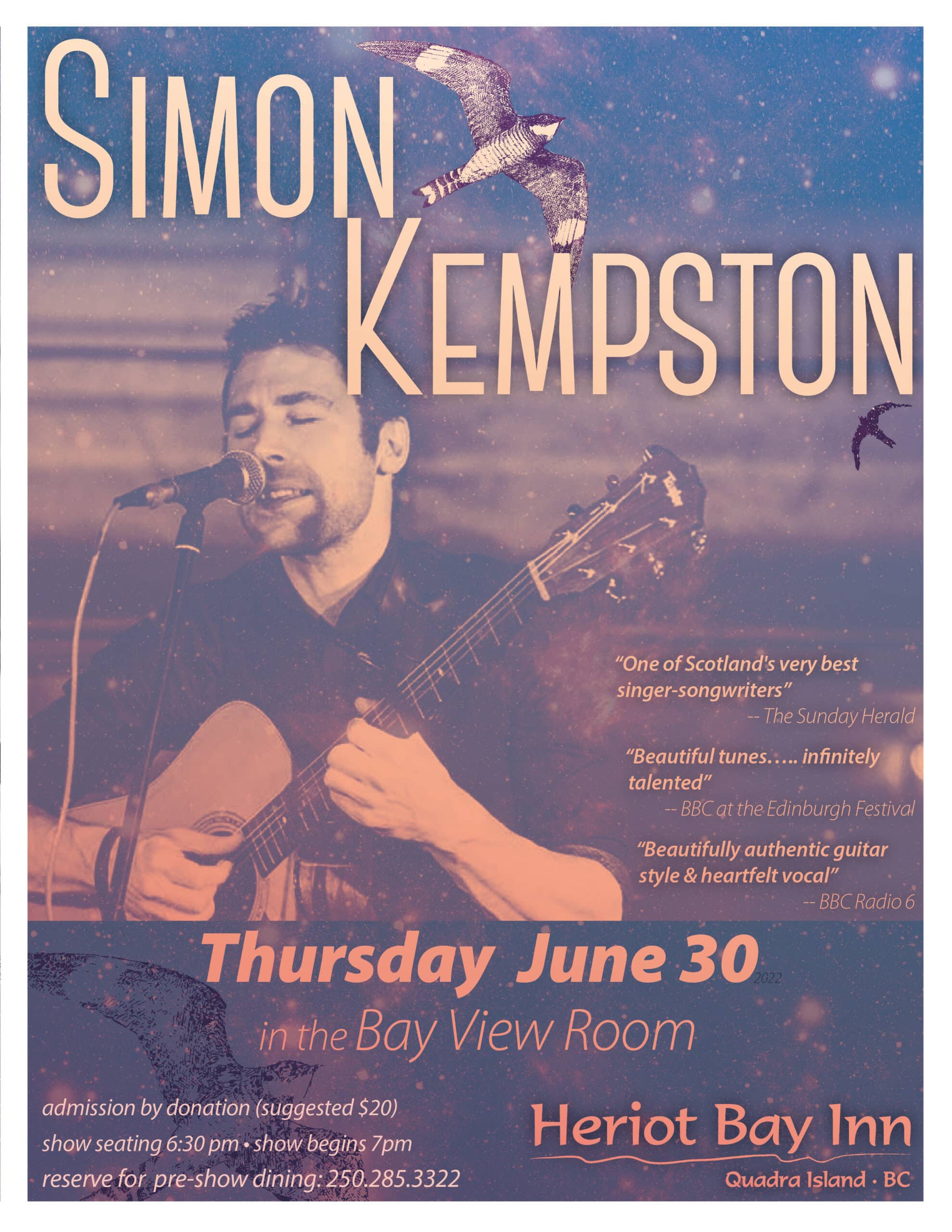 Simon Kempston, Scottish singer-songwriter, performs on Quadra Island
We are excited to host Simon Kempston, one of Scotland's very best songwriters' (The Sunday Herald), a composer and leading finger-style guitarist based in Edinburgh, Scotland.
Simon Kempston is performing in the Bayview Room on Thursday June 30th. Doors open for the show at 6:30pm, entrance by donation (suggested $20). This is an amazing opportunity to immerse in this skilled musician's poetic lyrics & style.
There are very few artists who manage to create a sound on an acoustic guitar which is distinctive, instantly recognizable.  Simon's complex finger-picking style, which draws from the disparate genres of classical, celtic and blues (amongst others) confirms he is certainly one such artist, his subtle style providing the perfect accompaniment for his rich, powerful and compelling tenor vocals.
His outstanding songs showcase thought-provoking, inspiring lyrics which often sidestep the usual themes of love and attraction, in favour of offering crucial, important political and social commentary.  Fascinations with architecture, travel and English literature have all informed his impressive lyrical style, words which can stand alone as poetry in their own right apart from the music.
Hourly Schedule
how the evening will unfold
5:00pm

-

pre-show dining available
6:30pm

-

Bayview room doors open for seating
7:00pm

-

8:30

Simon Kempston takes the floor